Cheap Aurifil - spreading the love...
12:45:00 PM
Have you ever heard of Massdrop?

I had never heard of it until I read about it on my friend Missouri Mel's blog. It's a company which takes a group of people that each want to buy the same thing, combines their order, and places that order directly with the manufacturer. As a result, everybody in the group gets the large quantity price while only having to buy one (or two, or ten). (The bigger the group, the better price that everyone will get!).

Mel posted last night about Massdrop having a posting of an Aurifil 6-pack of 50wt on for $45.99USD, shipping to the US included (check their site for international shipping deals):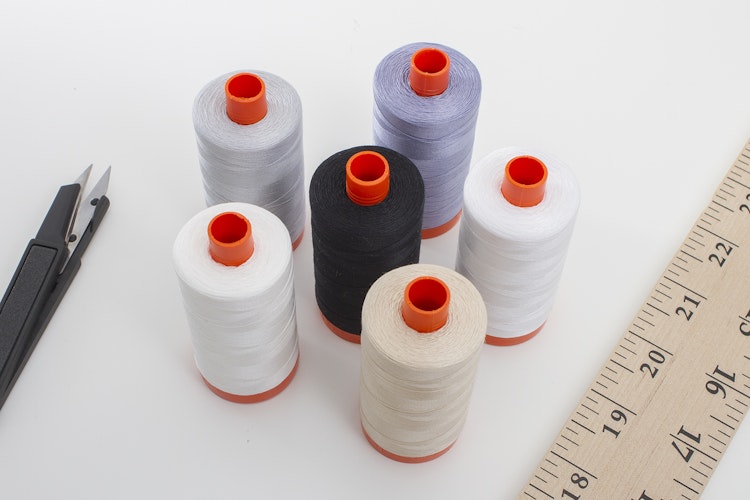 2021- Natural White
2024- White
2310- Light Beige
2600- Dove
2605- Grey
2692- Black
The price on any item starts out at a discounted price (in this case, $51.99), but as more and more people buy, Massdrop is able to buy at an increasingly reduced rate from the manufacturer and then passes the discount onto the buyers who have signed up on their site. The price of the Aurifil bundle dropped to $45.99 once 25 people signed up.
That's $7.67 a spool. With no shipping. Or tax.
I couldn't resist.
If you're interested in buying some Aurifil in must have colors, head over to Massdrop!
(i'm so excited. I have 1 spool of Aurifil, and it's like BUTTER. LOVE IT. My machine loves it, too. So quiet to sew with, no lint...stitches melt into the fabric...it's awesome)