Sharing the Coupon Love #13
3:02:00 PM
Happy Friday, everyone.

I thought I'd pass on some super-skookum deals I've come across in my inbox this week, and I encourage you to leave a comment with any you may have found across the great World Wide Web for this week!
Here we go!
Rose Room Quilts.com
Labor Day Sale starting
Friday August 29 through Monday September 1
. The sale is 10% off plus Free Shipping in the U.S. on all orders $35 or more and the code is:
LD14SALE
Fat Quarter Shop.com
The Fat Quarter Shop is now offering free US shipping with orders over $80, and decreased rates on international shipping - with international rates never exceeding $40! Yippee!
..also check out their "Precuts of the Week" where they feature a line of precuts on for discounted prices.
Mad About Patchwork.com
Pam is having a Labour Day weekend sale! Save 25% on selected fabrics using the coupon code
LABOUR25
..sale ends midnight on September 1.
Amazon.com:
Save up to 70% on sewing and quilting goodies - my wish list just keeps on growing.
SewingMachinesPlus.com
SUMMER2014
...sale ends September 1.
Massdrop.com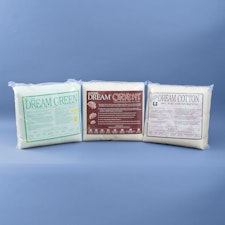 They have a Quilter's Dream batting sampler bundle on right now; choose from Twin or Queen size 3-packs. Have you tried the Orient?? I am in LOVE with that batting. It's so smooth and soft, and really easy to work with. I actually much prefer it to the cotton, when I can afford it! It washes well, too. I've actually started to use this more and more in baby quilts I make.
So! What other deals have you come across on the web? Make sure to leave a comment below!
This post contains affiliate links and if you click and buy, I may see a few more pennies in the kiddie. By FTC Law, I have to disclose this to you, but really, I would anyway. Honesty is the best policy.
psst...those jeans make your butt look a *little* big... in the interest of full disclosure....yes, I am that friend you want to take with you shopping. I'll tell ya what you need to hear, not what you wanna hear.